This is an archived article and the information in the article may be outdated. Please look at the time stamp on the story to see when it was last updated.
Do you need a humidifier?
A humidifier is a machine that adds moisture to the air. Desert climates have low humidity all the time, while for most of the rest of the country, winter brings on low humidity. If the air in your environment is too dry, you can buy humidifiers for large and small rooms and even your whole house. You can also buy portable ones for travel or for sick rooms.
The best way to determine if a humidifier would benefit you is to understand a bit about humidity and how humidifiers work.
What is humidity?
The air that surrounds us and our environments always have some moisture in it. The levels of moisture in the air rise and fall depending on the temperature, altitude, sunlight, winds, geography, the intensity of solar radiation, and more. Humidity measurements are expressed as percentages. Generally speaking, there are three basic levels:
High: When the humidity rises above 60%, our bodies are less able to cool ourselves and we feel hot and sweaty.
Low: When the humidity drops below 30%, our skin dries out and gets itchy and flaky. The membranes in our noses, mouths and throats dry out too, so we become ill more easily and colds and flu are harder to deal with.
Midrange: Humidity levels between 30% and 60% are the ones where we won't get too dry or too sweaty. The closer to the midpoint, the more comfortable we are.
Four types of humidifiers
A humidifier takes water from a tank and uses one of four techniques to add it to the air:
Evaporation: This method uses fans to blow air over water-saturated wicks to transfer the water to the air.
Steam: Vaporizers turn water into a cloud of hot steam that releases its moisture into the air, just like a teakettle. The mist is super-heated, and its large droplets pose a burn hazard that's especially dangerous around small children.
Mist: An impeller and diffuser break liquid water into a mist. The finer the mist, the more effective the humidifier, but nearly all misters will wet the area around them.
Ultrasonic: These humidifiers use sound waves to pulverize the water into even finer mists. They are most efficient in small, enclosed areas.
Humidifier benefits
A humidifier offers multiple benefits, including some you may not have considered:
Medical: Humidifiers are great for asthma sufferers and those who need sinus relief. They reduce the suffering of those with allergies, colds and flu, and deliver quieter nights to partners of those who snore.
Dry skin: Use a humidifier like a power moisturizer to stop scratching your itchy, flaky, dried-out skin.
Plants: Most indoor plants are tropicals that are used to humid conditions and struggle during winter months when the air is dry.
Furniture: Wooden furniture cracks and ages when it dries out. Adding humidity to your room adds life to your furniture.
How to tell if you need a humidifier
Listen to your body: Check for the common symptoms of air that's too dry. Is your skin dry? When you breathe in, does the air feel dry? Is your nose congested? These changes in your body are usually the result of the air not having enough moisture in it, but other factors may be involved.
Use a gauge: Whether digital or analog, measuring the humidity scientifically is the best way to know what conditions are and, just as importantly, what the forecast is.
Observe static electricity in action: The drier the air, the more electricity is in it. Most people know it makes balloons stick to a sweater and bits of paper stick to the cat, but few know it's tough on electronics and it makes your skin dry and irritated.
What you need to buy to determine whether you need a humidifier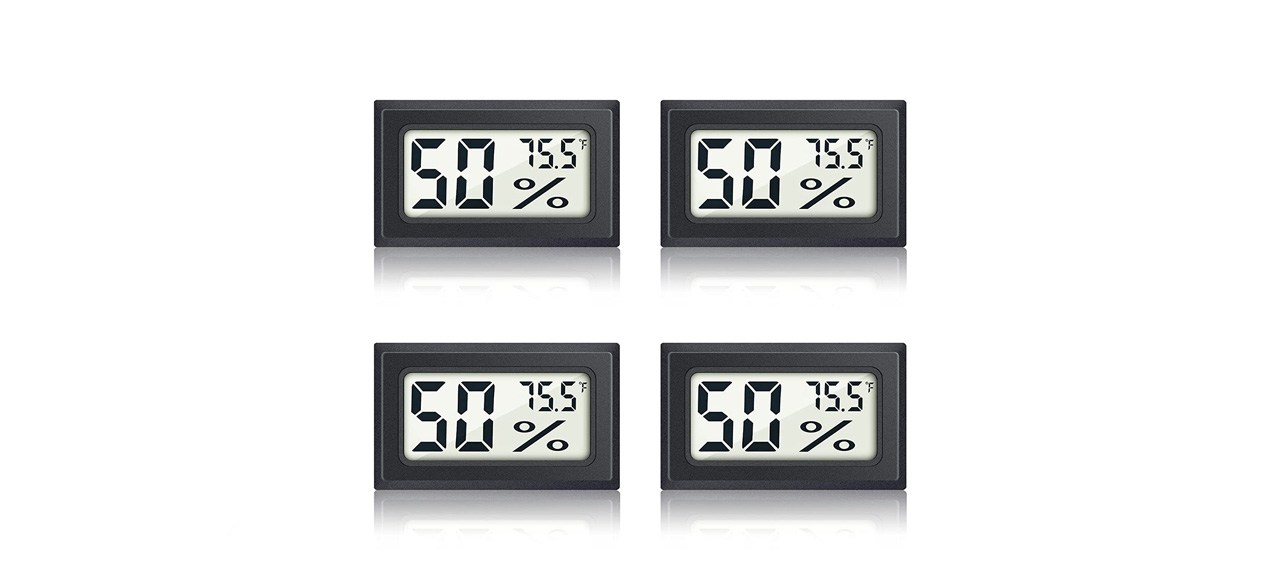 Fzhome Four-Pack Mini Digital Humidity Sensors
Get the humidity data in four rooms at once with these battery-powered meters that read humidity levels from 10% to 95%. Temperatures toggle to show Fahrenheit or Celsius scales.
Where to buy: Sold by Amazon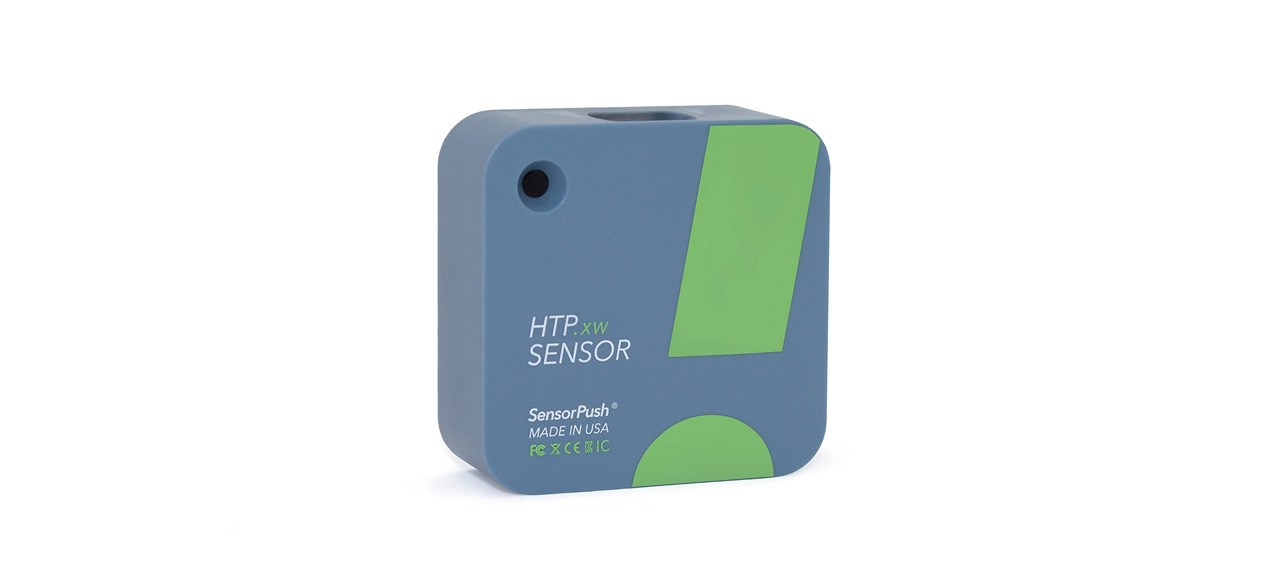 Sensor Push Wireless Humidity Sensor with Smartphone Displays
This water-resistant, splash-proof design protects the sensor from moisture and dust. Set it anywhere, even inside your freezer, and get data and alerts online via the cloud with the app, or data whenever you ask Alexa.
Where to buy: Sold by Amazon
What you need to buy to add humidity to your environment
Evaporative humidifier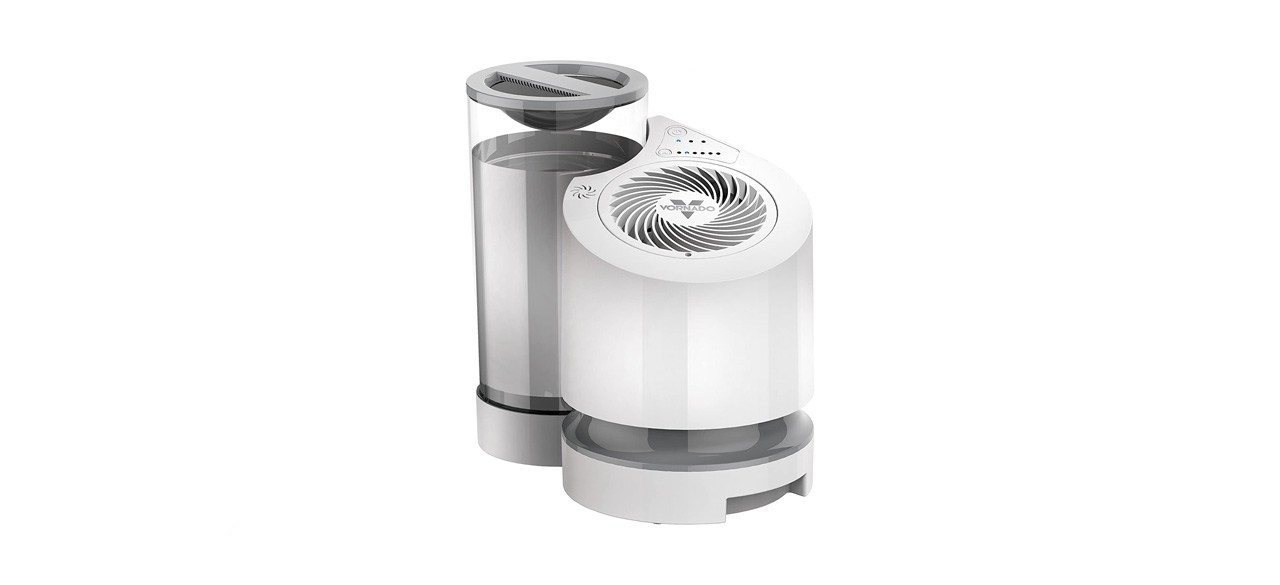 Vornado EV100 Evaporative Whole Room Humidifier
Water from the 1-gallon tank is pulled through the humidifier wick with the 360-degree air intake and circulated throughout the room to provide uniform humidity for rooms up to 300 square feet. It senses how much humidity is needed to maintain your ideal environment and adjusts automatically.
Where to buy: Sold by Amazon
Steam humidifier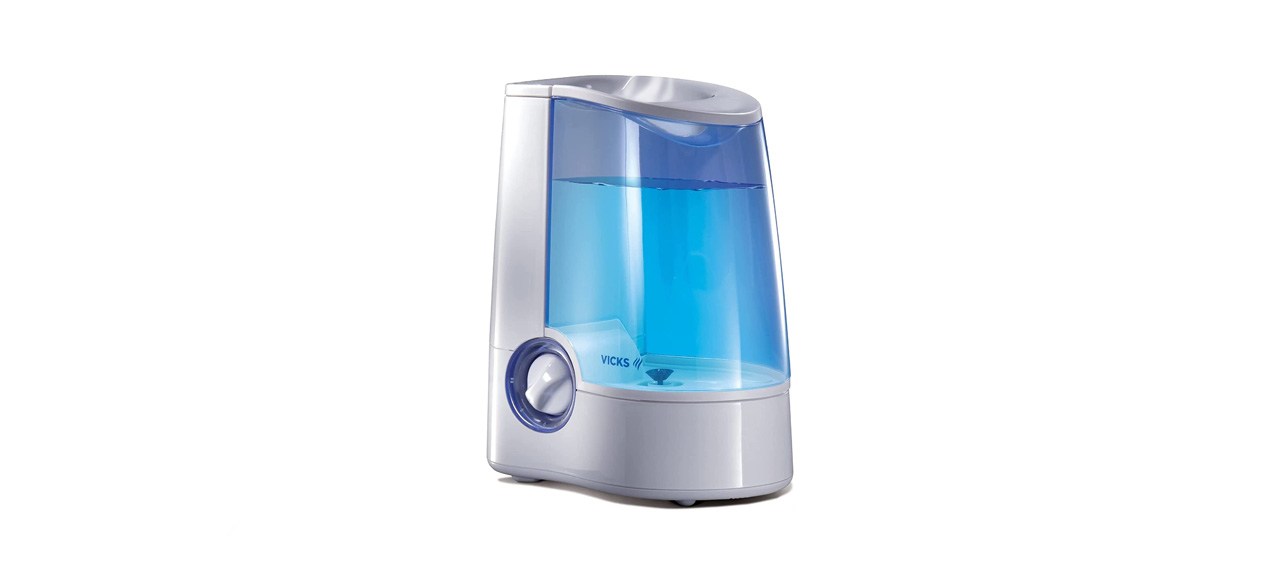 Vicks Warm Mist Vaporizer Humidifier for Small to Medium Rooms
This 12-inch-tall filter-free humidifier provides relief from cough and congestion with warm, gentle mist. It has a 1-gallon tank, dual mist settings and an auto-shutoff mode.
Where to buy: Sold by Amazon
Smart humidifier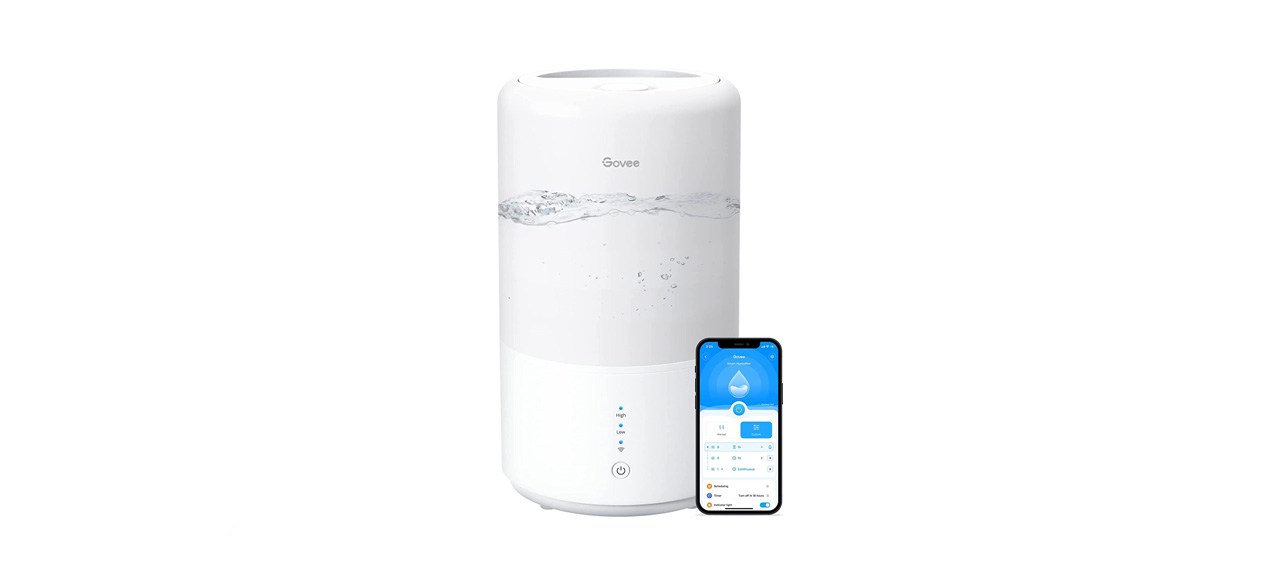 Govee Smart Wi-Fi Misting Humidifier
Use your smartphone and app or the touch controls on the panel. The top-fill design is easy to refill and clean, and the eight mist levels go as high as 7 ounces per hour. When connected to a hygrometer, it turns itself on and off when reaching preset limits.
Where to buy: Sold by Amazon
Portable humidifier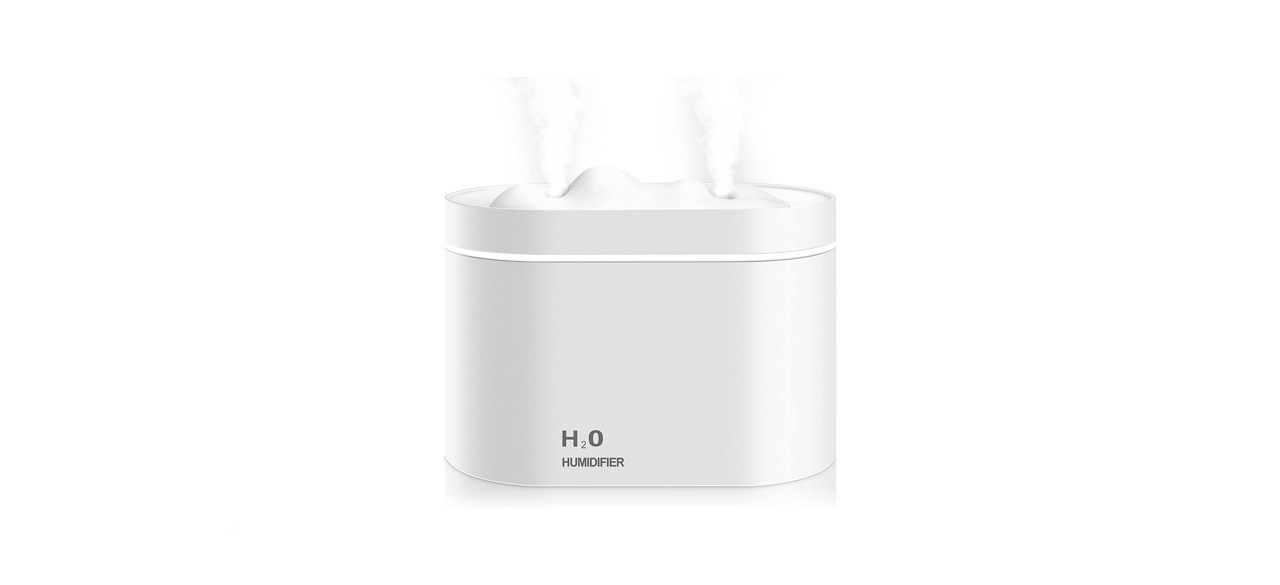 Movtip Portable Cool Mist Humidifier
You choose from single- or double-spray-mode nozzles to get 8 to 12 hours of continuous use before refilling the 28-ounce tank. It is powered by a USB cable, is whisper quiet, has a warm night light and is great for misting plants, too.
Where to buy: Sold by Amazon
Whole-house humidifier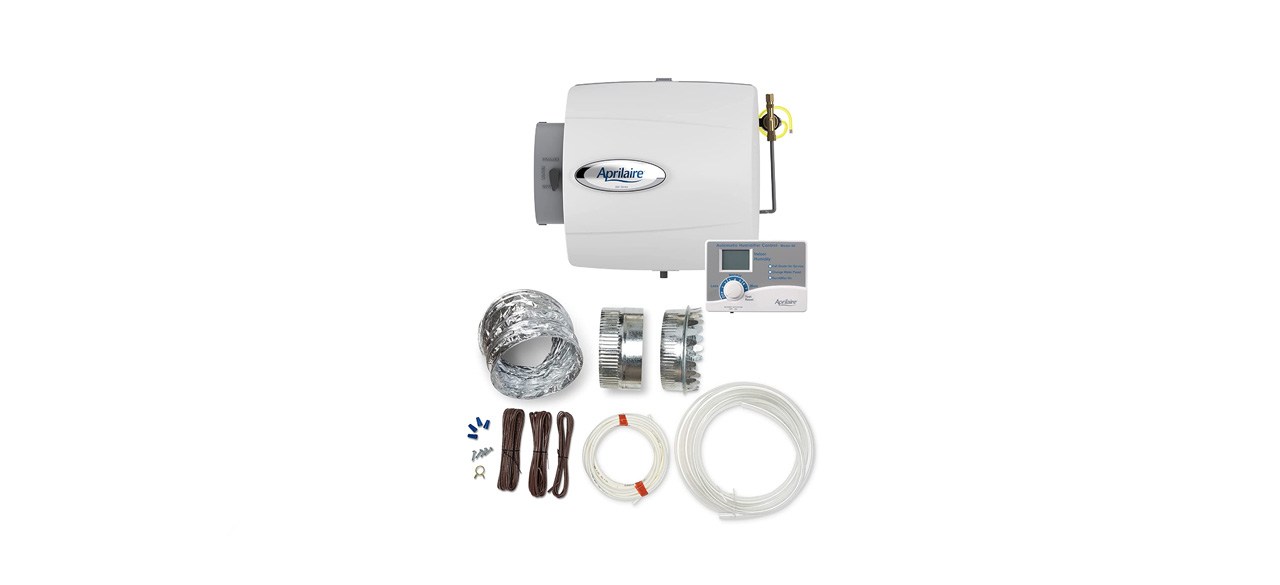 Aprilaire 500 Whole House Humidifier for Homes up to 3,000 Square Feet
This humidifier has a capacity of 12 gallons, and dual sensors to monitor and respond to both outdoor temperature and indoor relative humidity. It has an automatic digital control you can set and forget at any of seven settings.
Where to buy: Sold by Amazon
Want to shop the best products at the best prices? Check out Daily Deals from BestReviews.
Sign up here to receive the BestReviews weekly newsletter for useful advice on new products and noteworthy deals.
David Allan Van writes for BestReviews. BestReviews has helped millions of consumers simplify their purchasing decisions, saving them time and money.
Copyright 2023 BestReviews, a Nexstar company. All rights reserved.