This is an archived article and the information in the article may be outdated. Please look at the time stamp on the story to see when it was last updated.
What are the best spring break activities to encourage a child's creativity?
Spring break is officially here, which means that families, college students and anyone else desperately in need of respite will be flocking to the best beaches in the United States. While most are probably looking forward to a breather after a whirlwind year, some people might get that rest at home.
If you have kids, however, a week at home is unlikely to be restful or quiet, and you might be pondering the best ways to curb the boredom. So, we asked Dr. Aimee Ketchum, BestReviews baby and kid expert, how parents can help children tap into their creative side during spring break.
In this article: PicassoTiles 100-piece Set Magnet Building Tiles, Curious Baby Playtime Ideas For Baby And Me Cards and Colorations BuildMe Creative Creatures Dough Builders.
The importance of creativity in child development
"Creative activities are helpful for child development because creativity can help support a child's executive functioning," Ketchum said. She then defined executive functioning as the ability to have sustained attention to an activity, have flexibility in thinking and demonstrate persistence to complete a challenging activity. "These are all important early developmental skills that will aid children in future learning and academics," she said.
Allowing children to be creative also encourages emotional development. For example, by coloring a happy face or sad face, they learn to express their emotions before they know the words. Pretend play and imaginative play also help younger kids learn to play with others.
The importance of creativity in child development goes on and on. Ketchum also said, "The ability to be creative is a skill that will help with critical thinking and the ability to solve simple problems and think through situations to find solutions. This is an important skill in teaching children to think for themselves."
How to encourage early childhood creativity
The great news is that it's not difficult to help your child tap into their creative side. Children learn through play, so even when it looks like fun, chances are your child is gaining valuable developmental skills by creating and using their imagination. The two main types of play are free play, also known as unstructured play, and guided play. Parents provide specific toys or scenarios with guided play, such as board games, whereas adults do not dictate free play. Playing with arts and crafts supplies, for example, is free play. Both encourage creativity and are essential for child development.
Best expert-recommended products to help your child tap into their creative side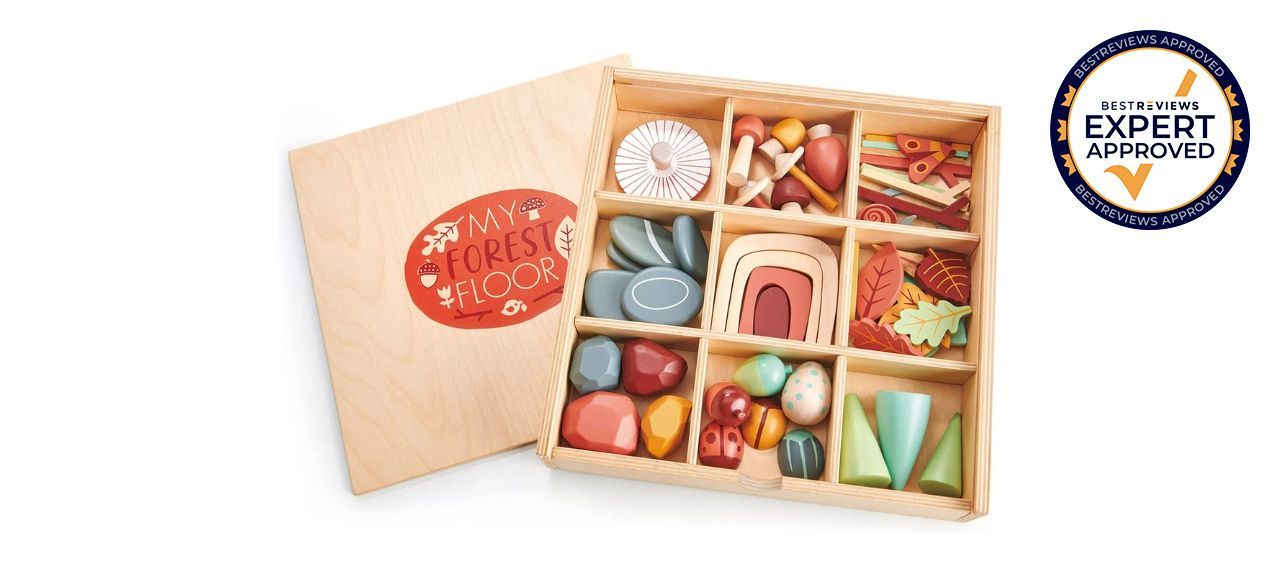 Tender Leaf Toys My Forest Floor Open-Ended Tinker Tray
Open-ended play is highly beneficial for children of all ages. This tinker tray encourages children to play at their own pace without right or wrong answers or boundaries. Both the lid and compartment trays are removable, allowing children to express creativity.
Sold by Amazon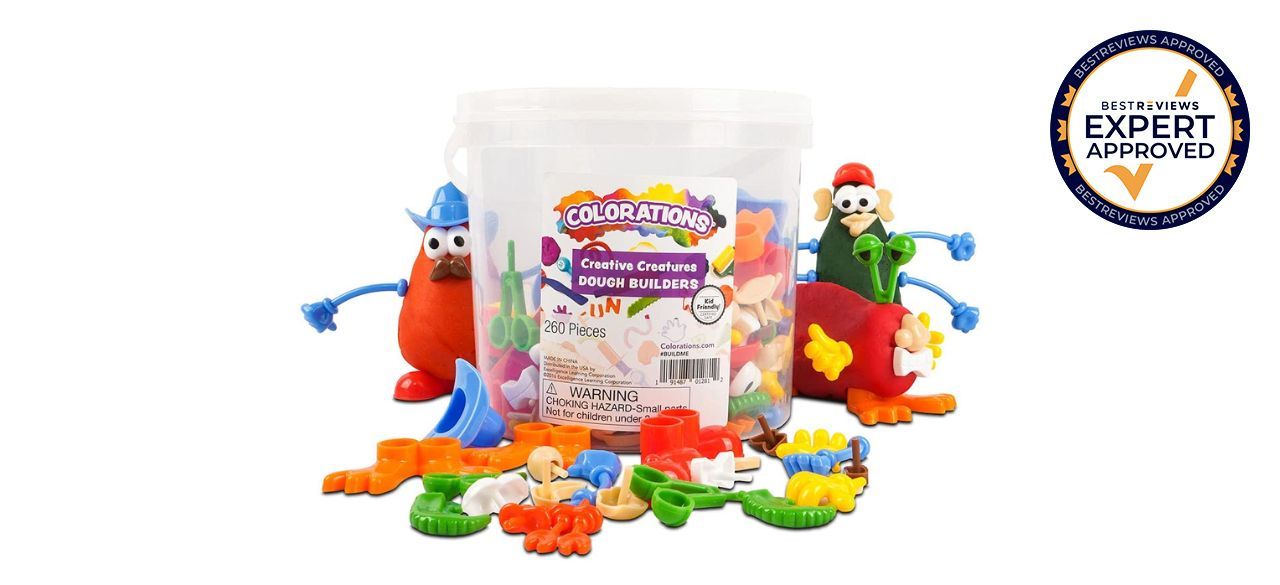 Colorations BuildMe Creative Creatures Dough Builders
Clay and playdough are excellent sensory activities and help children be creative and develop fine motor skills. With this bucket of 260 creative dough accessories, children can use their imagination to create an end product.
Sold by Amazon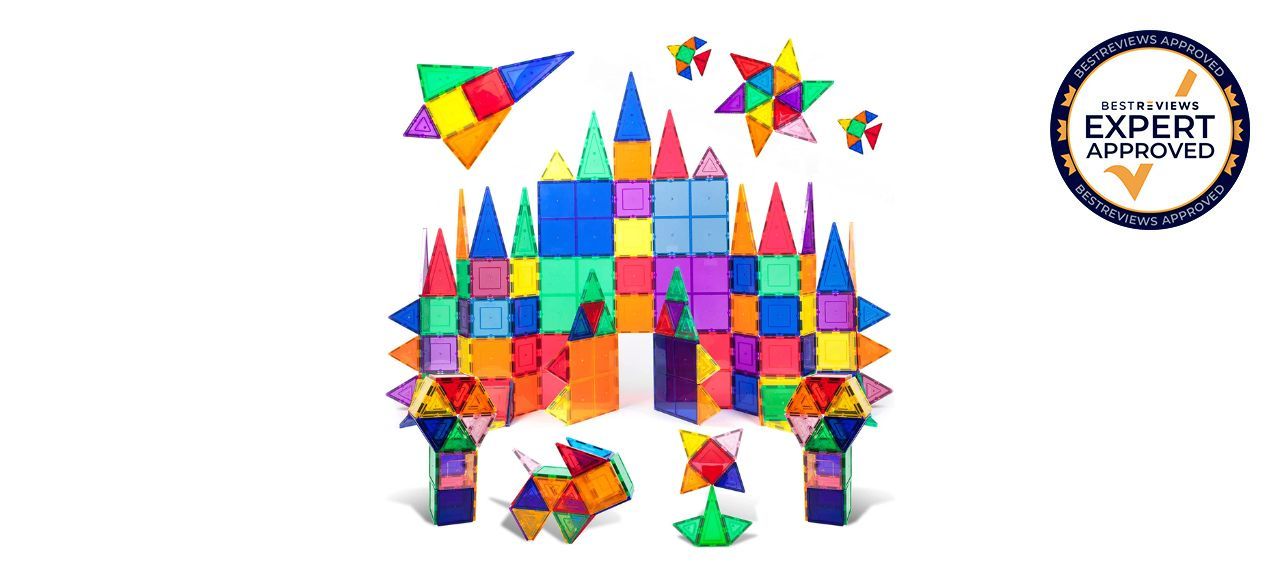 PicassoTiles 100-piece Set Magnet Building Tiles
Ketchum recommends magnet tiles that fit together in various ways to help children use their creativity and imagination. It encourages engineering and construction skills that allow children to think logically, plan and use their visual and fine motor skills.
Sold by Amazon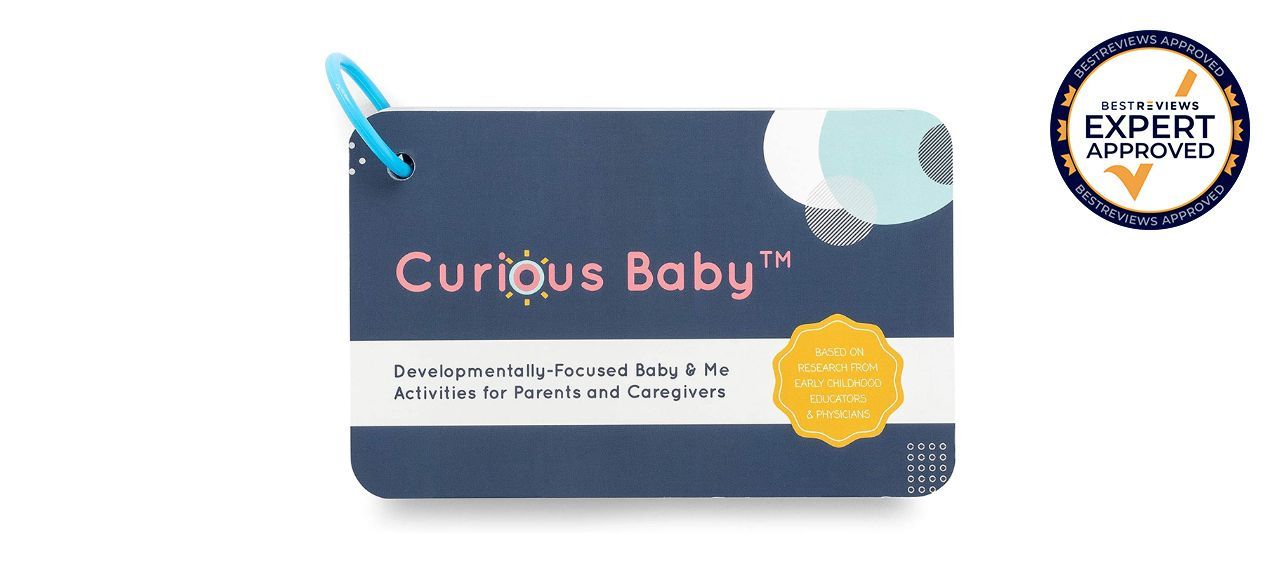 Curious Baby Playtime Ideas for Baby and Me Cards
Ketchum recommends these creative playtime cards to encourage creativity in babies. They are created and reviewed by pediatricians. Each card promotes one of five key development areas.
Sold by Amazon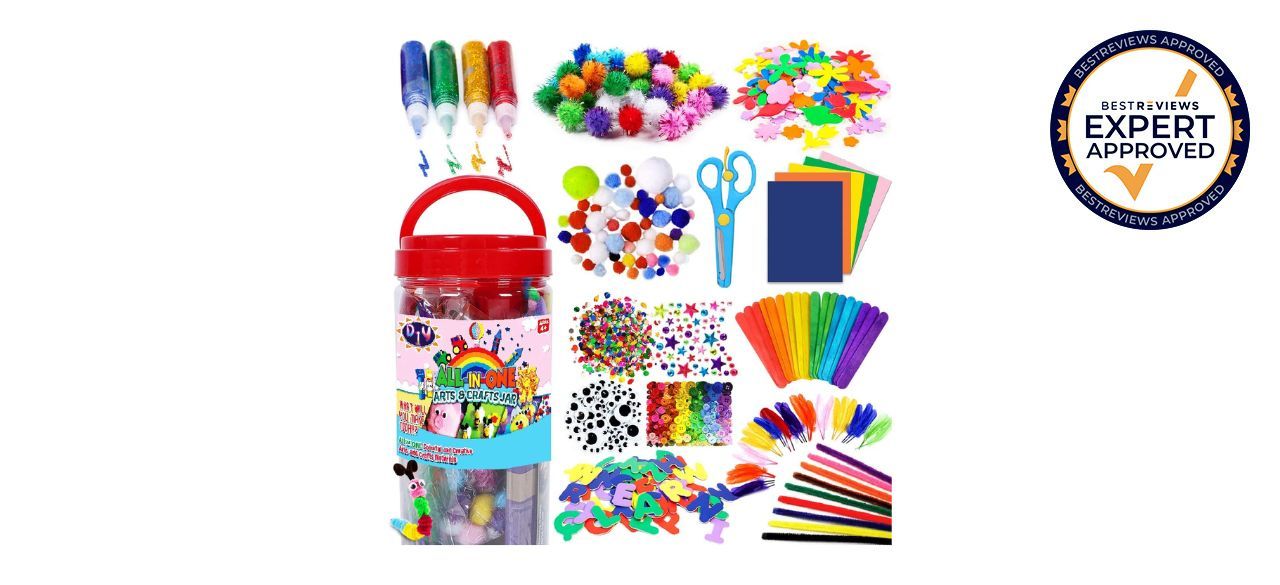 Funzbo Arts and Crafts Supplies for Kids
According to Ketchum, sometimes less structure is better since it places no limit on creativity, innovation and imagination. When kids are given the fun materials in this craft supply kit, they can create whatever they want in an unstructured way.
Sold by Amazon
Other top toys for kids to inspire creativity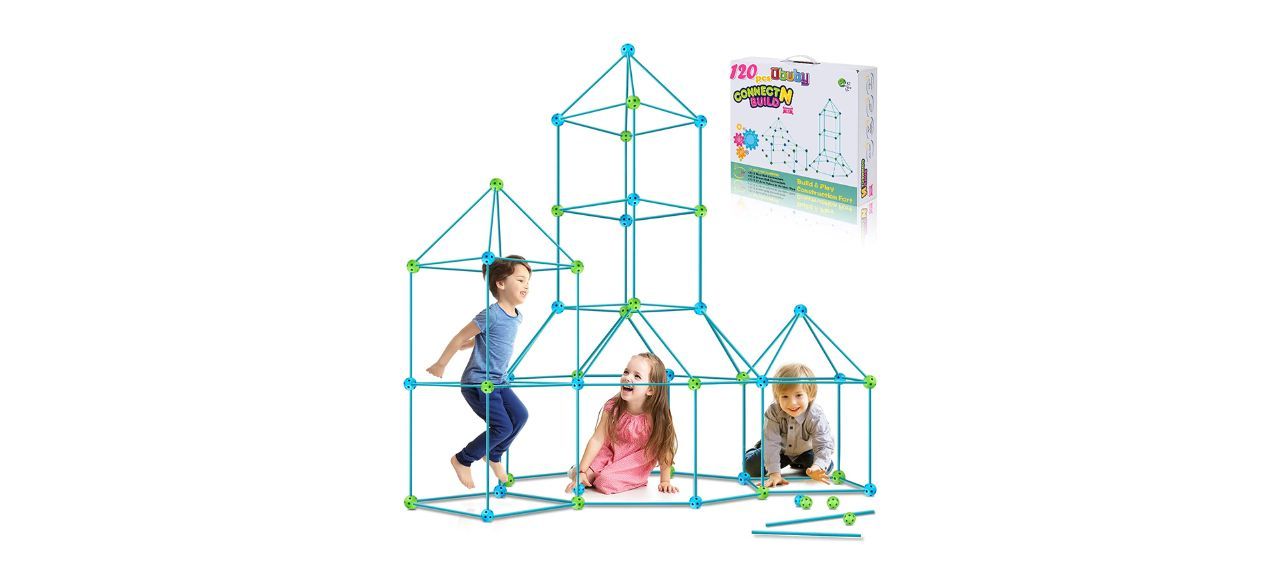 Kids no longer need to make a mess of pillows, lamps and blankets to create an epic fort. This kit has 120 pieces that kids can use to make any fort they imagine, from a castle to a rocket ship. Plus, the pieces are effortless to stick together or disassemble.
Sold by Amazon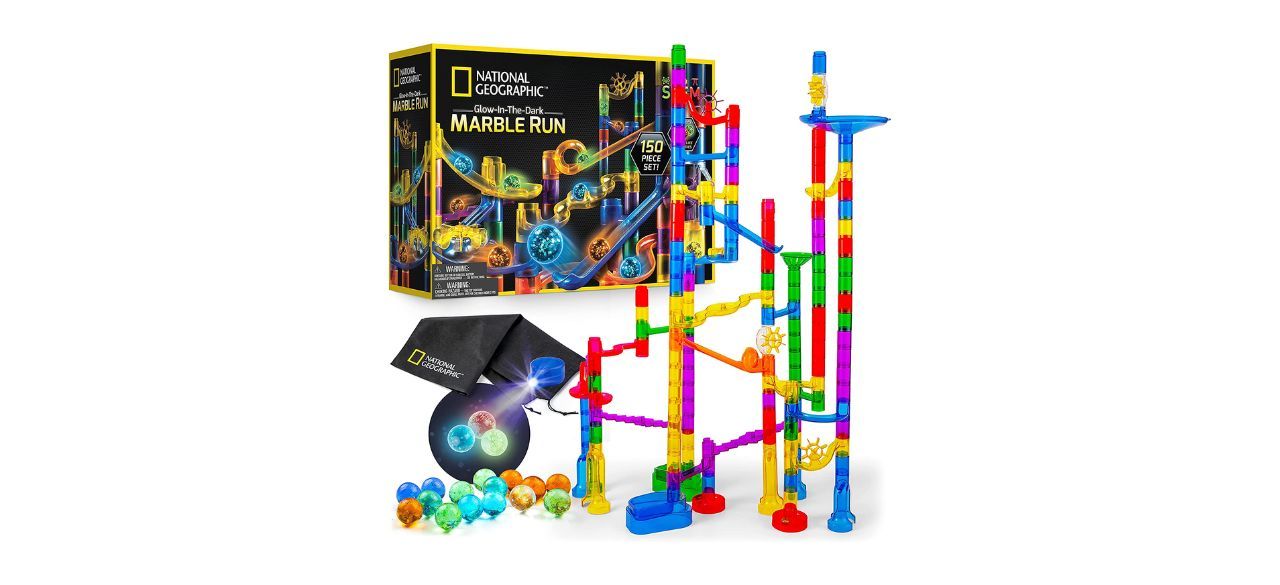 National Geographic Glowing Marble Run
In addition to teaching about motion and aerodynamics, this marble run activity also lets children's imaginations run wild when creating the ultimate maze. For added fun, the marbles glow in the dark as they zigzag through the maze and are quickly recharged with the included UV light.
Sold by Amazon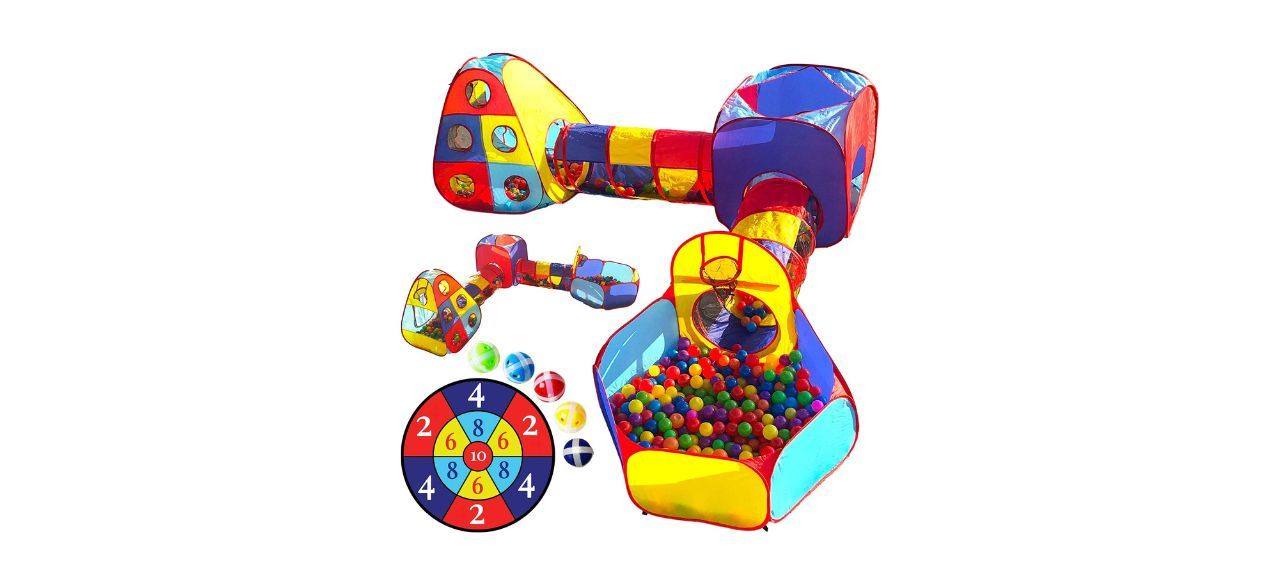 Playz Five-piece Kids Playhouse Jungle Gym Ball Pit
If kids are cooped up for a week, they will have a ton of energy to release. So not only does this play gym help kids be active, but they can also be creative when combining the tents and tunnels in various ways.
Sold by Amazon
 
Want to shop the best products at the best prices? Check out Daily Deals from BestReviews.
Sign up here to receive the BestReviews weekly newsletter for useful advice on new products and noteworthy deals.
Bre Richey writes for BestReviews. BestReviews has helped millions of consumers simplify their purchasing decisions, saving them time and money.
Copyright 2023 BestReviews, a Nexstar company. All rights reserved.