GlobeNewswire
High Wire Networks Named to MSSP Alert's 2023 List of Top 250 MSSPs
Seventh Annual List Reveals Leading MSSP, MDR and MSP Security Companies Expect Strong Revenue Growth in 2023 vs. 2022
News provided by
High Wire Networks Inc.
Sep 19, 2023, 8:31 AM ET
BATAVIA, Ill., Sept. 19, 2023 (GLOBE NEWSWIRE) -- High Wire Networks, Inc. (OTCQB: HWNI), a leading global provider of managed cybersecurity and technology enablement, ranks among the Top 250 MSSPs (https://www.msspalert.com/top-250) for 2023, according to MSSP Alert, a CyberRisk Alliance resource.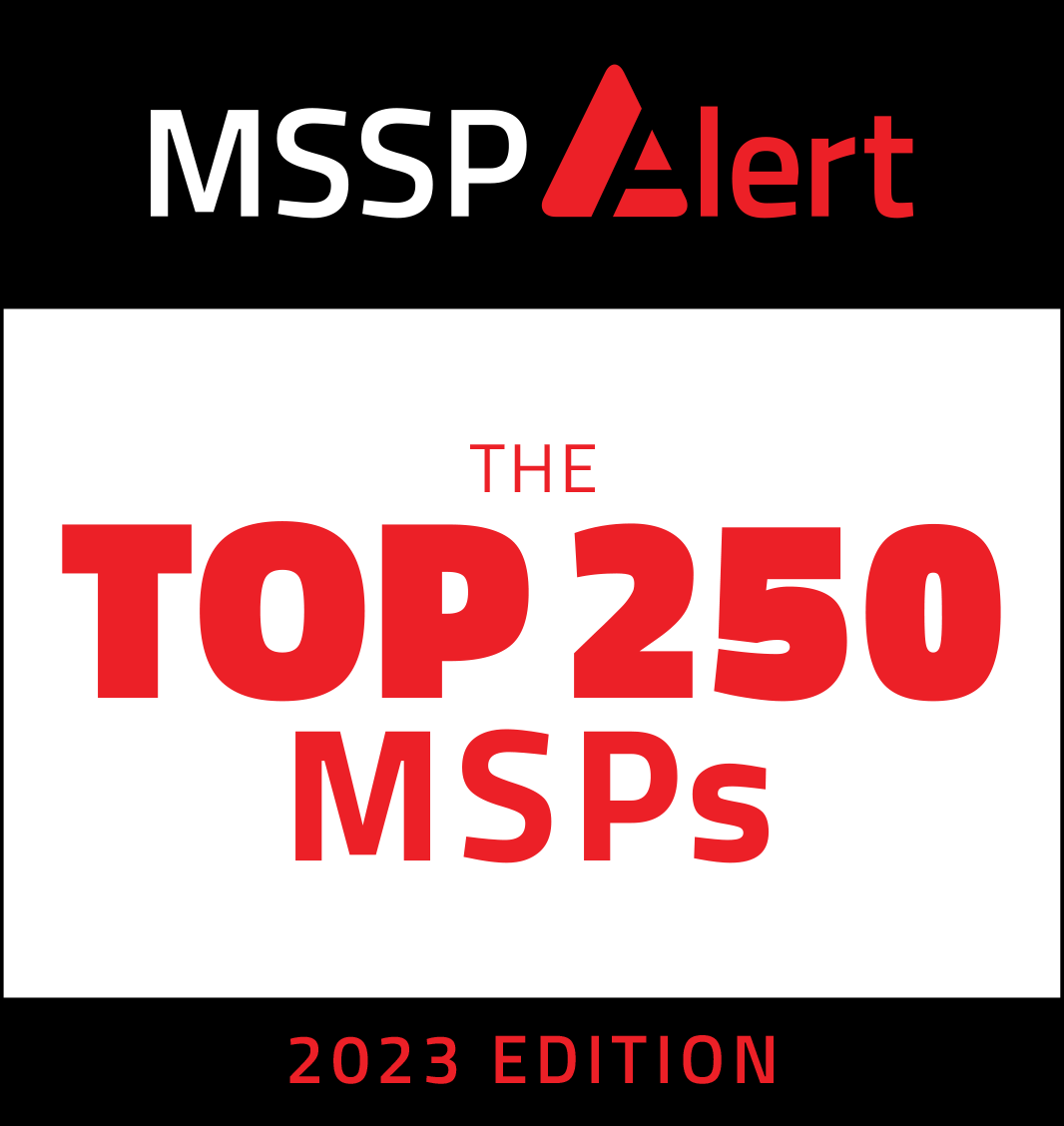 The Top 250 MSSPs honorees were announced in a live webcast on September 14.
Key findings include:
MSSP Revenue Growth & Financial Performance: MSSP honorees, on average, expect to generate $56.3 million in revenue for 2023, more than double the number from MSSP Alert's 2022 report. However, the 2023 Top 250 reported 2022 revenues averaged $47 million.
Geography: Honorees are headquartered in 37 different countries.
Profits: 87% of MSSPs surveyed expect to be profitable for fiscal year 2023.
Security Operations Centers: 67% have in-house SOCs, 23% are hybrid, 8% completely outsource their SOCs, and 1% are reevaluating their SOC strategies.
Cyberattack Trends: The most frequent attacks targeting MSSP customers in 2023 include phishing (95%), vulnerability exploits (91%) and ransomware (86%).
Cybersecurity Solutions: Larger MSSPs were more likely to run their SOC entirely in-house (85%) while just half of smaller segment MSPs ran their SOCs in-house and 33% took a hybrid approach (a portion in-house and a portion outsourced.)
Key Managed Security Services Offered: Almost all of the larger MSSPs (90%) provided 24/7 security event monitoring and response for threat detection use cases on their own. While 61% of the smaller MSSPs provided these services on their own, 35% partnered with another company for these services and 4% of the smaller MSSPs did not offer them at all.

High Wire Networks was ranked among the Top 250 MSSPs for 2023.
"Our strong ranking at 102 on the list recognizes our leadership in delivering best-in-breed IT and cybersecurity managed services for our channel partners and end-customers worldwide," stated High Wire COO, Stephen LaMarche. "It also reflects how our outlook for continued strong growth in managed services is supported by the hard work and dedication of our more than 625 premium channel partners worldwide."
"MSSP Alert and CyberRisk Alliance congratulate High Wire Networks on this honor," said Jessica C. Davis, editorial director of MSSP Alert, a CyberRisk Alliance resource. "The Top 250 MSSPs continue to outperform the overall cybersecurity services market in 2023. It's an indication of the strength of managed security services provided by these specialists at a time when cybercrime has accelerated and threatens businesses of every size and from every industry."
MSSP Alert's Top 250 MSSPs list and research report are overseen by Jessica C. Davis, editorial director, MSSP Alert and ChannelE2E.
Click here to download the list and associated report.
Marketed through its network of channel partners, High Wire's highly flexible and adaptable managed services have earned the trust of tens of thousands of SMBs and enterprise customers worldwide, including hundreds of the Fortune 500, many of the Fortune 50, and multiple top federal government agencies.
In July, High Wire introduced a next-gen, industry-disruptive cybersecurity technology to be delivered through its new Overwatch CyberLab™ browser security module. Compared to other solutions on the market today, the company's web browser approach is expected to deliver greater protection at the edge, a better user experience, and more responsive actions to active threats.
The company recently reported its revenue climbed 32% in the first half of 2023 to $16.1 million, with monthly recurring revenue exceeding $1 million for the first time, based on long-term manage services contracts.
High Wire expects additional IT deployments and cybersecurity wins in the second half of the year, keeping revenue on track to grow 59% to 74%, reaching $43 million to $47 million for the full year of 2023, and generating positive operating income, cash flow and adjusted EBITDA by yearend.

To become a High Wire partner, visit High Wire Networks online or email us at overwatchsales@highwirenetworks.com.
About CyberRisk Alliance
CyberRisk Alliance (CRA) is a business intelligence company serving the high growth, rapidly evolving cybersecurity community with a diversified portfolio of services that inform, educate, build community, and inspire an efficient marketplace. Our trusted information leverages a unique network of journalists, analysts and influencers, policymakers, and practitioners. CRA's brands include SC Media, Security Weekly, ChannelE2E, MSSP Alert, InfoSec World, Identiverse, Cybersecurity Collaboration Forum, its research unit CRA Business Intelligence, the peer-to-peer CISO membership network, Cybersecurity Collaborative, the Official Cyber Security Summit, TECHEXPO Top Secret, and now LaunchTech Communications. Click here to learn more.
About High Wire Networks
High Wire Networks, Inc. (OTCQB: HWNI) is a fast-growing, award-winning global provider of managed cybersecurity and IT enablement services. Through more than 625 channel partners, it delivers trusted managed services for nearly 1,000 managed security customers and tens of thousands of technology customers. Its end-customers include hundreds of Fortune 500 companies and the nation's largest government agencies.
High Wire has 125 full-time employees worldwide and four U.S. offices, including a U.S. based 24/7 Network Operations Center and Security Operations Center in Chicago, with additional regional offices in Puerto Rico and United Kingdom.
High Wire was recently ranked by Frost & Sullivan as a Top 12 Managed Security Service Provider in the Americas. It was also recently named to CRN's MSP 500 and Elite 150 lists of the nation's top IT managed service providers.
Learn more at HighWireNetworks.com. Follow the company on Twitter, view its extensive video series on YouTube or connect on LinkedIn.
Forward-Looking Statements
The above news release contains forward-looking statements. The statements contained in this document that are not statements of historical fact, including but not limited to, statements identified by the use of terms such as "anticipate," "appear," "believe," "could," "estimate," "expect," "hope," "indicate," "intend," "likely," "may," "might," "plan," "potential," "project," "seek," "should," "will," "would," and other variations or negative expressions of these terms, including statements related to expected market trends and the Company's performance, are all "forward-looking statements" within the meaning of the Private Securities Litigation Reform Act of 1995 and involve a number of risks and uncertainties. These statements are based on assumptions that management believes are reasonable based on currently available information, and include statements regarding the intent, belief or current expectations of the Company and its management. Prospective investors are cautioned that any such forward-looking statements are not guarantees of future performances and are subject to a wide range of external factors, uncertainties, business risks, and other risks identified in filings made by the company with the Securities and Exchange Commission. Actual results may differ materially from those indicated by such forward-looking statements. The Company expressly disclaims any obligation or undertaking to update or revise any forward-looking statement contained herein to reflect any change in the company's expectations with regard thereto or any change in events, conditions or circumstances upon which any statement is based except as required by applicable law and regulations.

High Wire Contact
Susanna Song
Chief Marketing Officer
High Wire Networks
Tel +1 (952) 974-4000
Email contact
Media Relations:
Tim Randall
CMA Media Relations
Tel +1 (949) 432-7572
Email contact
Investor Relations:
Ronald Both or Grant Stude
CMA Investor Relations
Tel +1 (949) 432-7557
Email contact

A photo accompanying this announcement is available at:
https://www.globenewswire.com/NewsRoom/AttachmentNg/6be5fcb9-8909-4373-9ace-22cf71767348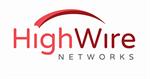 NOTE: This content is not written by or endorsed by "WDTN", its advertisers, or Nexstar Media Inc.
For inquiries or corrections to Press Releases, please reach out to GlobeNewswire.