GlobeNewswire
VERSES AI CEO Gabriel René to Deliver Keynote Address at LD Micro Invitational XIII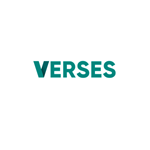 News provided by
VERSES AI Inc.
May 26, 2023, 8:49 AM ET
VANCOUVER, British Columbia, May 26, 2023 (GLOBE NEWSWIRE) -- VERSES AI Inc. (CBOE: VERS) (OTCQX: VRSSF) ("VERSES'' or the "Company"), a cognitive computing company specializing in the next generation of artificial intelligence, is pleased to announce that the Company's CEO, Gabriel René, will be the keynote speaker at the opening of this year's LD Micro Invitational held at the Luxe Sunset Hotel in California from June 5th to 8th, 2023.

"LD Micro is an exceptional platform for exchanging ideas, knowledge and fostering meaningful connections," commented Gabriel René. "I am truly honored to have the opportunity to address such a prestigious gathering of industry professionals and thought leaders. I look forward to sharing the company's vision, experiences and insights that have contributed to our success in the Artificial Intelligence space."
Verses AI is scheduled to present its keynote speech on Monday, June 5th at 4:00pm PDT and company presentation on Wednesday, June 7th at 11:00am PDT. Interested parties can register for the event here: https://ldinv13.sequireevents.com
About LD Micro
LD Micro, a wholly owned subsidiary of Freedom US Markets, was founded in 2006 with the sole purpose of being an independent resource in the micro-cap space. Whether it is the Index, comprehensive data, or hosting the most significant events annually, LD's sole mission is to serve as an invaluable asset for all those interested in finding the next generation of great companies. For more information on LD Micro, visit www.ldmicro.com.
About VERSES
VERSES is a cognitive computing company specializing in next-generation Artificial Intelligence. Modeled after natural systems and the design principles of the human brain and the human experience, VERSES flagship offering, GIA™, is an Intelligent Assistant for everyone powered by KOSM™, a network operating system enabling distributed intelligence. Built on open standards, KOSM transforms disparate data into knowledge models that foster trustworthy collaboration between humans, machines, and AI, across digital and physical domains. Imagine a smarter world that elevates human potential through innovations inspired by nature. Learn more at VERSES, LinkedIn, and Twitter.
On Behalf of the Company
Gabriel René
VERSES Technologies Inc.
Co-Founder & CEO
press@verses.io

Media and Investor Relations Inquiries
Leo Karabelas
Focus Communications
President
info@fcir.ca

CBOE Canada has not reviewed or approved this press release for the adequacy or accuracy of its contents.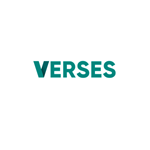 NOTE: This content is not written by or endorsed by "WDTN", its advertisers, or Nexstar Media Inc.
For inquiries or corrections to Press Releases, please reach out to GlobeNewswire.